TECHNICAL SPECIFICATIONS

Defects Types Detected:

Missing Plies

Web Breaks

Material Compatibility:

Multi-ply Tissue

Multi-ply Papers

Multi-ply Films

Other Non-metallic Materials

Web Thickness:

5.08 mm Max. (0.20" Max.)

Gap Width:

6.35 mm (0.25")

Maximum Web Speed:

No Limit

Minimum Web Speed:

15.24 meter (50 fpm)

Relay Alarm Outputs:

Dry Output Contact Closures:

Current Capacity at 110 VAC:

Current Capacity at 220 VAC:

Alarm On Period:

2 (Non-inductive)

0.1 Amp

0.05 Amp

1 Second

Electronic Alarm Output:

Pulse Outputs:

Voltage:

Direction:

Duration:

1

15 V (± 3 V)

Positive Going

10 ms

Ambient Temperature:

4 to 70° C (40 to 160° F)

Dimensions:

15.24 cm X 19.05 cm x 11.1 cm

(6.0" X 7.5" X 4.37")

Power:

110/220/240 VAC

50/60 Hz

Single Phase

Specifications are subject to change without notice.

Note: If you web speed is less than 100 fpm, specialized circuitry may have to be applied. If you purchase this unit and it is found that specialized circuitry is required due to misinformation, all monies applicable will be charged, then applied as a credit for replacement of this standard unit with a specialized unit. Additional fees may be applied.
Reliability Equals Profit:
The reliability of our Defender® Missing Ply™ Detector Technology is unparalleled in the industry. Regardless of the application, machine or surroundings, our sensors will not quit. Our technology does not require operational intervention, adjustments, re-calibration and monitoring, unlike ultrasonics and photo electrics. Our Defender® Missing Ply™ Detector Technology is not designed as the "Quick Fix", but is a committed investment that ensures cost effective quality assurance and control that translates into a much higher ROI and increased profitability.
Ensure Product Superiority:
For most multi web (ply) processes, conventional photocells, ultrasonics, resistive and inductive sensors face many difficulties in reliable detection. Issues such as basis weight variations all too often create either false signals, or in most cases, no signal at all.
| | |
| --- | --- |
| | Coaters |
| | Extrusion |
| | Laminators |
| | Rotogravure |
| | Slitters |
| | UV Flexo Press |
| | Embossers |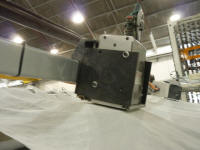 Many conventional approaches use two, three and even more sensors in an attempt to achieve what "ONE" Defender® Missing Ply™ Detector provides. While false signals are bothersome, the absences of a signal is damaging and can cost tens of thousands of dollars in erratic machine performance, product quality, customer complaints, and damage to sensitive components.
| | |
| --- | --- |
| | |
| Canadian Installation | Canadian Installation |
| | |
| Australian Installation | Australian Installation |
Simple, Quick and Effective:
Easy to set up and operate, and harmonious with logic systems and programmable controllers, the Defender® Missing Ply™ Detector Technology can be easily integrated on any application that calls for the detection of missing plies, as well as splices, metal chips and web breaks. Modular in design, our missing ply detector requires no operational intervention complicated setup procedures or constant tweaking.
Unaffected by Conditions:
Unaffected by web width, grade chances, number of webs or plies, material color, machine speed, and printed surfaces, our Defender® Missing Ply™ Detector Technology is truly plug and play. Maintenance free; you will save time and money since our missing ply detection technology is self-calibrating to any process for which the sensor is applied too. Available as an all in one unit or custom oriented to the application, the standard for missing ply detection is clear; the standard is the Defender® Missing Ply™ Detector Technology. Both a signal contact closure and a signal digital pulse output are included with each unit to facilitate interfacing to control production equipment such as sheeter gates, coating head applicators, presses, laminators, treaters, audio/visual alarms as well as automatic marking systems.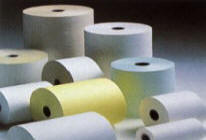 Benefits Gained:
| | |
| --- | --- |
| | Eliminates damage to embossing and perforating rolls |
| | Eliminates roll wrap ups |
| | Monitors the entire multi-web (ply) makeup at one convenient point as they leave the embossing station |
| | One sensor, one job, multi webs – no need for complicated sensor arrangements, installations and integration. |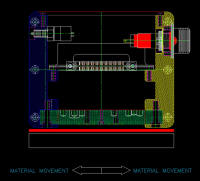 Innovative Solution for Pioneering Industries:
This innovative sensing solution is applicable to industries that convert plies of nonconductive materials such as multi-ply films, multi-ply tissue, multi-ply fibrous materials, multi-ply laminates, PTFE-based ply material, multi-ply flexible material, multi-ply pressure-sensitive material, multi-ply paper sack, and multi-ply medical materials as well as many other consumer and industrial products. The Defender® Missing Ply™ Detector Technology uses state-of-the-art capacitive, non-contact sensing technologies. Immune to grade changes, material color, type of material and machine speed, the Defender® Missing Ply™ Detector Technology will never miss an absent ply, splice, or web break.
Call SDS:
Call us today to discuss your web inspection application and to learn more about the industry's most diverse line of machine vision web inspection, hole detection, splice detection and control products.